Finding the right vehicle
for your getaway
Browse the range of mortorhomes and campervans
available for hire from chief vehicle rentals.
Optional Extras
We offer a wide range of extras to make your hire even more enjoyable. If there's anything that you want but don't see listed below just give us a call and we will see what we can do. 

Collection & Delivery - Ask for a quote.

Start your holiday from your home! - We offer a deliver and collection service up and down the county. Going to a festival but don't want to drive? We can deliver to site for you. Call or email for more details. (Click here)

  


Pet Charge = £40/dog (deep clean)

Want to get away from it all but don't want to leave your loved ones at home? Then bring them with you! We have pet friendly motorhomes & campervans available. Theres an extra charge of £40 on top of the hire. This is so we can give the vehicle a deep clean when it comes back.


European travel pack = Price depends on the length of hire, contact us for details.

Want to take our vehicles abroad? No problem! Our EU travel kit includes everything you need to be safe and legal in Europe. 2 x breathalysers, hi visibility jackets for all passengers, 1st aid kit, fire extinguisher, warning triangle, beam deflectors, Vehicle on hire documentation, insurance cover note, vehicle breakdown cover.


Single bedding set + bath towel = £20

Includes - Fitted sheet, pillow + case, 13 tog duvet & cover + 1 x bath towel.


Double bedding set + bath towel = £35

Includes - Fitted sheet, pillows + cases, 13 tog duvet & cover + 2 x bath towels.


Picnic table and chairs = £30/hire

Includes – 1 x Table + up to 6 camping chairs.


Welcome hamper = Free service

We can supply you with any shopping you require for your hire! Simply order your food online and have it delivered to us the day before your hire. We will store it all away for you, ready for you trip!


Satellite navigation = £5/day

Includes – 1 x Tom Tom inc Europe maps


Additional driver = £10/day

Collision Damage Waiver (CDW) = £20/day, 14 days + = £10/day

For hassle free motoring, take CDW and reduce your insurance excess from £1000 down to £200 and also cover yourself for any tyre or windscreen damage.
Top UK Destinations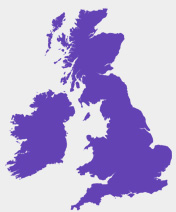 We've compiled a list of the top UK destinations in order to help you plan the perfect holiday.

From Cornwall and South Devon to the Lake District and Scotland.
View Destinations
Discounts and Special Offers
Check out the latest deal and special
offers on motorhome rentals.
View Special Offers
View Our Optional Extras
We can also provide some optional extras
to make your trip even more enjoyable.
View Optional Extras