MOTORHOME & CAMPERVAN HIRE
MADE EASY WITH CHIEF
YOU'RE IN THE SAFEST HANDS; WE'RE THE SOUTH WEST'S NUMBER ONE VEHICLE RENTAL COMPANY
Motorhome and Campervan hire rates
Low = January - Febuary
Medium = March - April
High = May - June
Peak = July - August
High = September
Medium = October
Low = November - December
(Christmas period, minimum hire 7 days)
THE ESCAPE 696 (5 - 6 Berth)
| | | | | | | | |
| --- | --- | --- | --- | --- | --- | --- | --- |
|   | Low | Medium | High | Peak Season | High | Medium | Low |
| Per Day** | £150.00 | £170.00 | £180.00 | £200.00 | £180.00 | £170.00 | £150.00 |
| Per Week | £650.00 | £900.00 | £950.00 | £1200.00 | £950.00 | £900.00 | £650.00 |
ESCAPE 686 (5 - 6 BERTH)
| | | | | | | | |
| --- | --- | --- | --- | --- | --- | --- | --- |
|   | Low | Medium | High | Peak Season | High | Medium | Low |
| Per Day** | £150.00 | £170.00 | £180.00 | £200.00 | £180.00 | £170.00 | £150.00 |
| Per Week | £650.00 | £900.00 | £950.00 | £1200.00 | £950.00 | £900.00 | £650.00 |
ESCAPE 664 (2 - 4 BERTH)
| | | | | | | | |
| --- | --- | --- | --- | --- | --- | --- | --- |
|   | Low | Medium | High | Peak Season | High | Medium | Low |
| Per Day** | £150.00 | £170.00 | £180.00 | £200.00 | £180.00 | £170.00 | £150.00 |
| Per Week | £650.00 | £900.00 | £950.00 | £1200.00 | £950.00 | £900.00 | £650.00 |
2 – 4 Berth Doormobile
| | | | | | | | |
| --- | --- | --- | --- | --- | --- | --- | --- |
|   | Low | Medium | High | Peak Season | High | Medium | Low |
| Per Day** | £130.00 | £150.00 | £170.00 | £190.00 | £170.00 | £150.00 | £130.00 |
| Per Week | £550.00 | £800.00 | £850.00 | £1100.00 | £850.00 | £800.00 | £550.00 |
** Minimum 3 nights hire
**Minimum 7 nights hire over Christmas
Search and Book Online Using the Form Below:
Questions and Answers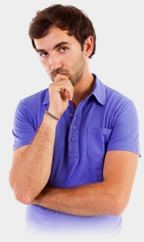 If you have any questions about motorhome or campervan hire, take a look at the FAQ's section of our website.

Don't see the answers your looking for? Simply contact us a member of friendly staff will be happy to help you.

Did you know you can take
our vehicles to Europe?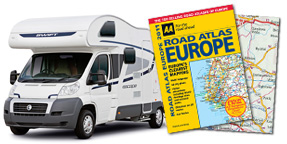 Discounts and Special Offers
Check out the latest deal and special
offers on motorhome rentals.
View Special Offers
View Our Optional Extras
We can also provide some optional extras
to make your trip even more enjoyable.
View Optional Extras