MOTORHOME & CAMPERVAN HIRE
MADE EASY WITH CHIEF
YOU'RE IN THE SAFEST HANDS; WE'RE THE SOUTH WEST'S
NUMBER ONE VEHICLE RENTAL COMPANY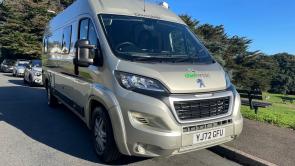 2 – 4 Berth Doormobile
2 – 4 Berth Campervan
Built on the extra-long wheelbase Peugeot Boxer, this beautiful campervan features full leather upholstery, a reverse camera, an awning, and a toilet/shower room. Equipped with four belted seats and versatile sleeping accommodation for two - four, including a comfortable lounge that transforms into a spacious double bed with an...

Full Details >
VW Campervan Hire 2023
2 - 4 Berth Campervan
Our VW Campervan. It's based on the classic VW Transporter range but has been updated with all the modern features and technology you would expect from a modern car (Bluetooth, AUX, USB, air conditioning, and cruise control). As with every factory-built VW you can expect the finish and quality to be of the highest standard. The VW...

Full Details >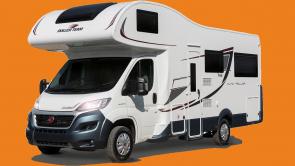 4 - 6 Berth (Rear Lounge)
4 - 6 Berth Motorhome
You can drive all our motorhomes on a standard B1 drivers licence. This motorhome type will sleep and travel a maximum of 6 people. Key features are the beautiful rear lounge that is great for relaxing in front of the TV/DVD player or socialising around the pull out table. It also has a central dining area which is ideal if you want...

Full Details >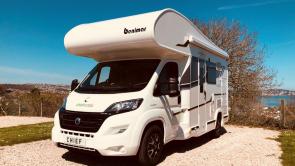 4 - 6 Berth (Bunk Beds)
4-6 Berth Motorhome
Ultimate in comfort and luxury. This vehicle will sleep & travel up to 6 people.
Key features are the rear bunk beds which can double up as a storage compartment (also accessible from the rear for muddy boots, bikes, etc). It has a dual heater that can run off either gas or electric hook-up and is tested to retain 20°C at...

Full Details >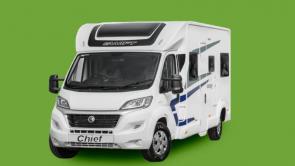 2 - 4 Berth (Fixed Bed)
2 - 4 Berth Motorhome
Luxury 2 - 4 berth. This layout is ideal for couples or a family of 4. Key features are the fixed rear bed - so no need to make it up every day! The second double is made up at the front of the motorhome in the dining area. 
There is a good-sized lounge area with a TV/DVD player built in. It has a duel heater which can run off...

Full Details >