GREAT DEALS AND OFFERS
ON CAMPERVAN & MOTORHOME HIRE
IF YOUR LOOKING TO HIRE A MOTORHOME OR CAMPERVAN THEN BE SURE TO CHECK OUT OUR SPECIALS OFFERS PAGE FOR GREAT SAVINGS AND DISCOUNTS!
Discounts & Special Offers
♦ Escape Jan/Feb offer. Just £350 for 7 nights on any of our motorhomes in Jan and Feb!! Limited availability so call now to enquire.

California for 7 nights for just £300! Unbeatable price! Offer continuing for Jan and Feb 2017.

Collect from 14.00 and return by 10.00.
Glastonbury Festival 2017!
Hires are at a fixed rate for the week. The cost of each vehicle are as follows...
VW California (2 - 4 berth) = £700
4 Berth Motorhome = £1,200  SOLD OUT
6 Berth Motorhome = £1,500 SOLD OUT
Top UK Destinations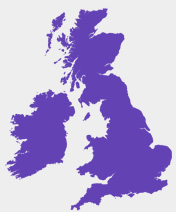 We've compiled a list of the top UK destinations in order to help you plan the perfect holiday.

From Cornwall and South Devon to the Lake District and Scotland.
View Destinations
Discounts and Special Offers
Check out the latest deal and special
offers on motorhome rentals.
View Special Offers
Frequently Asked Questions
If you have any questions about
motorhome or campervan hire?
View Our FAQ's