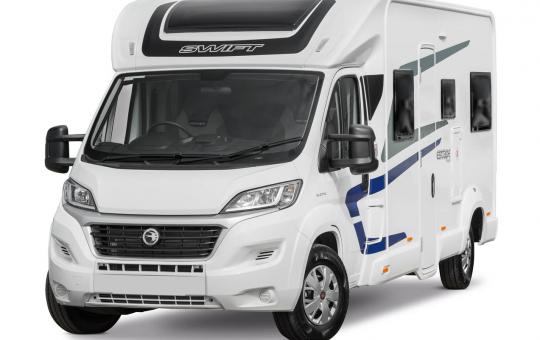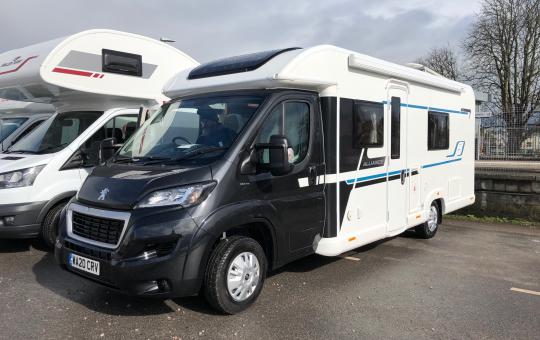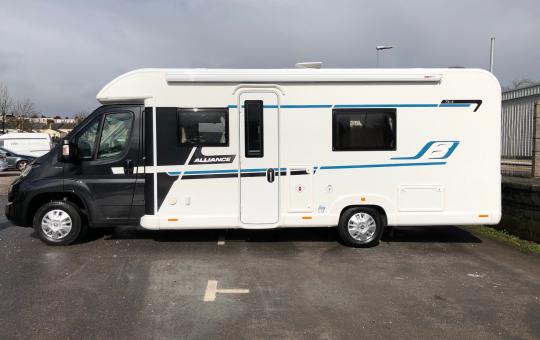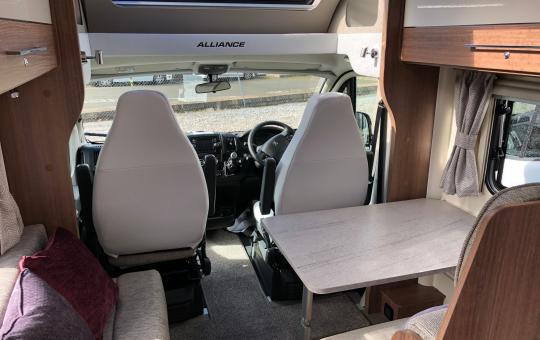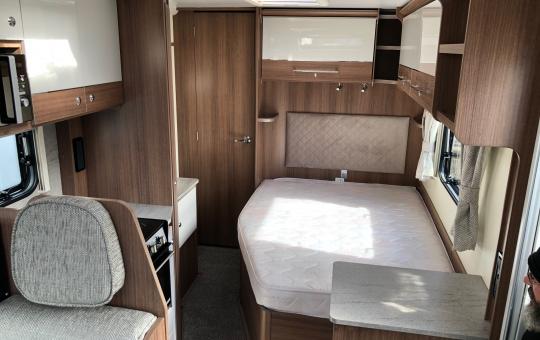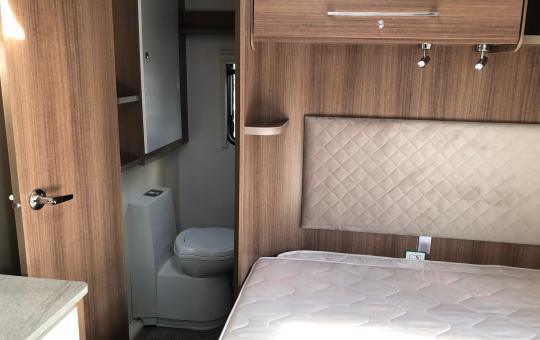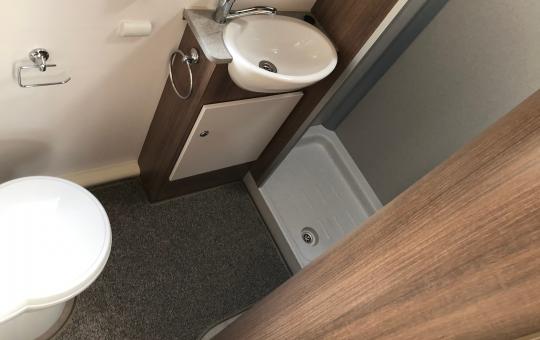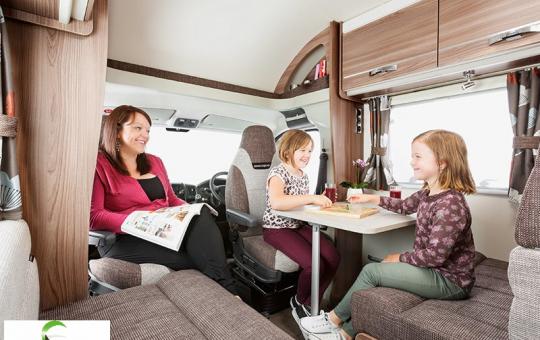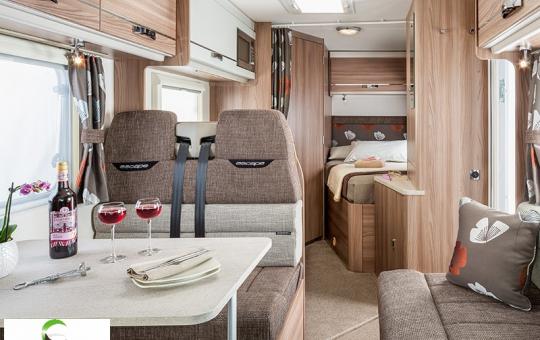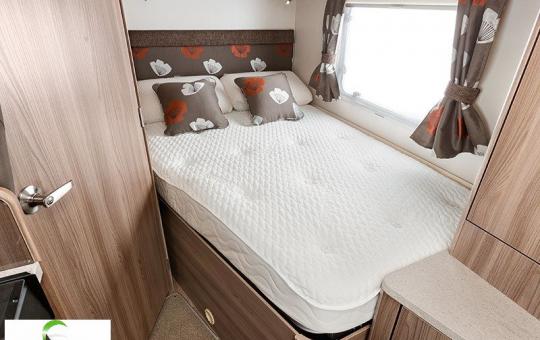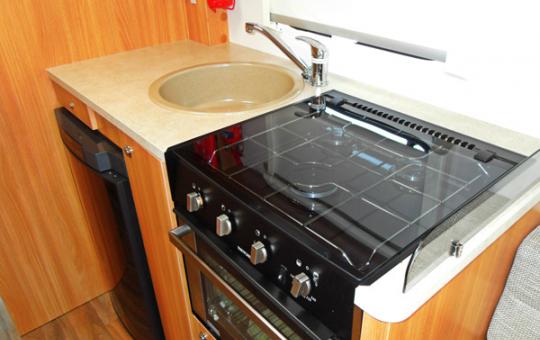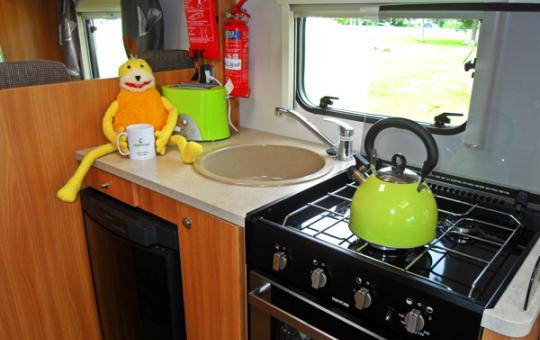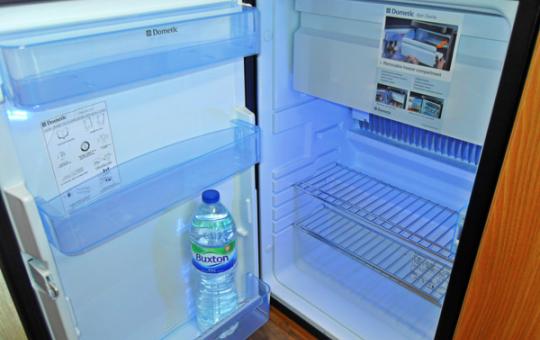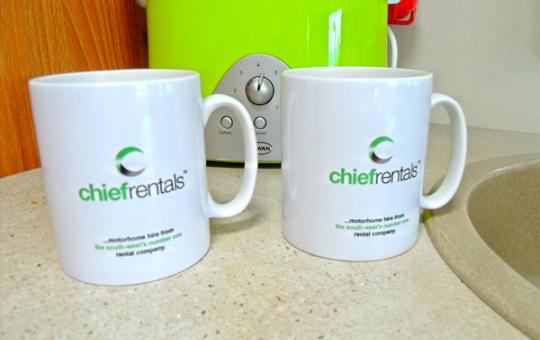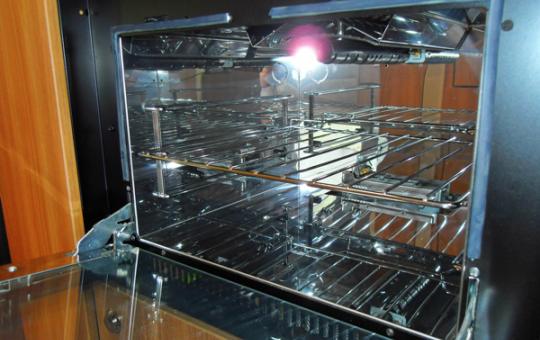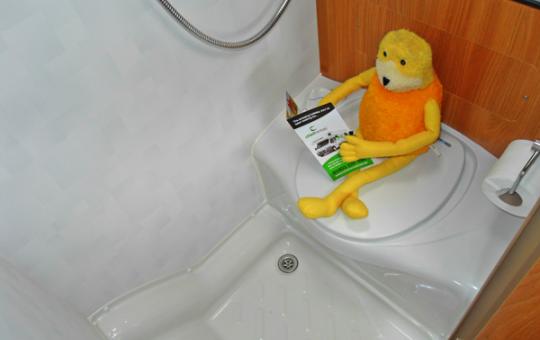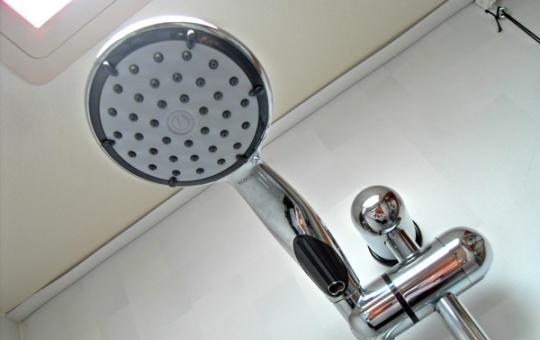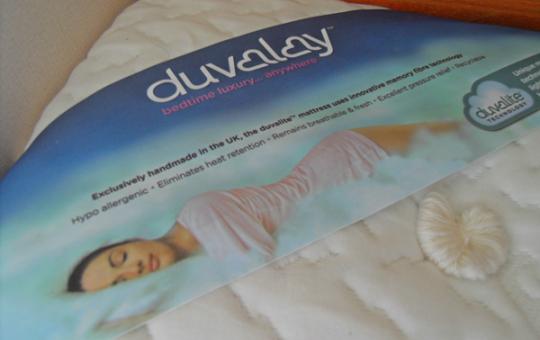 | | | |
| --- | --- | --- |
| HIRE RATES | Price Per Week | Price Per Day** |
| 1st Jan - 28th Feb | £650.00 | £150.00 |
| 1st March - 30th April | £900.00 | £170.00 |
| * 1st May - 30th June | £950.00 | £180.00 |
| 1st July - 31st Aug | £1200.00 | £200.00 |
| 1st Sept - 31st Sept | £950.00 | £180.00 |
| 1st Oct - 31st Oct | £900.00 | £170.00 |
| 1st Nov - 31st Dec | £650.00 | £150.00 |
** Minimum 3 nights hire
**Minimum 7 nights hire over Christmas
Search and Book Online Using the Form Below:
2 - 4 Berth (Fixed Bed)
2 - 4 Berth Motorhome
Luxury 2 - 4 berth. This layout is ideal for couples or a family of 4. Key features are the fixed rear bed - so no need to make it up every day! The second double is made up at the front of the motorhome in the dining area. 
There is a good sized lounge area with a TV/DVD player built in. It has a duel heater which can run off either gas or electric hook-up and is capable of retaining 20°C at -15°C so no matter what the weather you will still be cosy and warm inside. This motorhome has a 6 speed gearbox enabling you to get the best fuel consumption for your trip at around 27 – 32mpg! Licence required to drive this vehicle is a B1 licence.
Our motorhomes beniffit from a full size fridge with built in freezer compartment that runs off mains hook up, gas or engine battery so no matter where you are you will always have an ice cold fridge! It comes with a 3 x gas burner hob with full oven and grill for all your cooking needs, plenty or storage both over head and under seats, a good sized wardrobe, piping hot and cold running water and an excellent shower and toilet. For your peace of mind and safety we provide a 1st aid kit, fire extinguisher, fire blanket, smoke alarm and carbon monoxide alarm.
A full list of all the items we supply in our motorhomes are available on request.